Buy [50$] Selfreg PVA Facebook USA Account. Autofarmed for 20 days. NEW FP + Profile picture + Cookies [Read Description]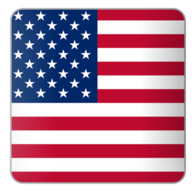 In stock 60 pcs
7.50 $
Description


American facebook accounts were created using T-MOBILE and New York mobile proxies. Accounts have deep preparation (farming )within 20-25 days. AGED 90 days. Gender Female.
Account preparation steps:

- Registration of accounts was carried out directly in the antidetect browser. Before registration, a bulk collection of cookies was carried out on various American sites for two days. After that, the account itself was created, via SMS confirmation, through an American virtual number. At the same stage, mail was attached, profile photos were uploaded, and all the necessary information was filled in the account BIO.

- After a short rest, a deep imitation of live user activity was organized on the accounts. Which included: scrolling, liking, following, commenting, posting and reposting, as well as adding friends and corresponding with them. On average, I do 15-25 farming sessions on each account, sometimes with a break of 1 day.

- Part of the pharming operations were aimed at the formation of user advertising interests of the account. For this, selective clicks on advertising were performed, as well as visits to external thematic sites.

- Friends were added during the whole period of farming. As a result, an extensive news feed has been formed. Friends on accounts on average about 100.

- A very important stage of preparation, orienting accounts to further work with advertising, was the creation of fan pages in the amount of 1 to 3 pieces. They can be either new or old design. The pages went through their stages of farming, which included filling, posting, and stories. Towards the end of the general preparation, posts were added for delayed publication, so that even after the preparation was completed, the activity on the accounts continued.

- At the final stage of farming, all the advertising tools of the account were checked again, the token and cookies were extracted (the contents are full cookies of all third-party sites).

As a result of forging, accounts have high user activity, advertising interests, as well as everything necessary for advertising activities. Docks included. The total age of accounts is from 3 months.

Recommendations: It is recommended that you log into your account and scroll for a few minutes before linking to auto-start systems.
Check your accounts before first logging in. The working state of accounts is checked by its id (https://www.facebook.com/ID) Example https://www.facebook.com/10004275343115 or by checker https://checkaccs.nppr.team/

After logging into your account, no changes are made. All accounts are verified in this way before listing for sale!
Two-factor authentication enabled(MAY NOT ENABLED). 2 FA codes included. Also included a key to get new codes via site 2fa.live or Google authenticator. If you log in with a username-password, Facebook will ask for a 6-digit secret code. To generate codes, use site 2fa.live or Google authenticator mobile application or the https://chrome.google.com/webstore/detail/authenticator/bhghoamapcdpbohphigoooaddinpkbai extension. For ISSUER text anything, and SECRET included, it looks like 8 groups of 4 characters each.
- Used USA mobile proxies (USA), (1 account - 1 IP)
- Registration to a phone number (not included);
- mail added(included);

- Uploaded avatar;
- Date of birth included
- NO TOKEN
- Cookies
Format: fb-login-pass|pochta-login-pass|neim-surname|ID|Birthday|Cookie|
---