Buy [50$] Selfreg Facebook Ukraine. Pre-warmed for 14 days. NEW FP + 2FA + Mail + Avatar + Token + Cookies + User-Agent [Read Description]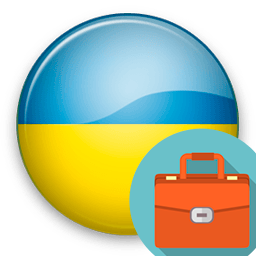 In stock 5 pcs
4.50 $
Description
Facebook self-regis are registered via SMS, via a physical device (Smartphone). Mobile proxies of Ukraine were used for registration. The profile is completed using unique photographs. The mail is attached and comes with the package. Accounts are suitable for both manual launch and autoloads (there is a token). Limit 25-50$. Suitable for primeval.
Account preparation steps:
- Accounts are created on a carefully prepared and clean mobile phone, through an internal browser, the creation is preceded by preliminary visits to various Ukrainian sites and resources. Registration is carried out through confirmation by SMS to a Ukrainian number with its subsequent removal.

- Immediately after creation, the account is not subject to any filling. Accounts are placed on a 10-day stay, after which the main stages of preparation begin.

- At the initial stage, all the necessary information in the profile is filled in on the accounts, as well as photos are blocked and mail.ru mail is attached. After that, a basic simulation of user activity begins for 14 days and 14 farming sessions.

- User activity is organized on accounts in the following areas: adding friends, correspondence, likes, reposts, games, etc. Thanks to the added friends, of which there are about 50 on each account, a feed containing advertising is formed, the transition through which is also one of the main areas of farming.

- A separate stage of preparation, orienting accounts to further work with advertising, is the creation of two Fan Pages. One new type and one old. The pages are not filled.

- The accounts were not subjected to external farming, however, due to the preparation work, some advertising interests were assigned to them.

- On the last day of preparation, all the advertising tools of the accounts are checked again, the token and cookies are retrieved.

Based on the results of the work, accounts are sufficiently warmed up by user activity and prepared for advertising activities. The total age of accounts is at least 20 days.

Recommendations: It is recommended that you log into your account and scroll for a few minutes before linking to auto-start systems.

Check your accounts before first logging in. The working state of accounts is checked by its id (https://www.facebook.com/ID) Example https://www.facebook.com/10004275343115 or by checker https://checkaccs.nppr.team/

After logging into your account, no changes are made. All accounts are verified in this way before listing for sale!
- Login
- Password

- Birthday

- Link to Facebook profile
- FP
- User Agent

- Token EAAB

- Cookies
Format: id|acc_mail:passfb|mail:passmail|user-agent|token_EAAB|Cookies
---