Buy [50$] Softreg Facebook.Reg via SMS. Prepared for 10-14 days. Friends 0-100 + Aged 30 days + 2FA + Profile picture + FP + mail + Token + User-Agent [Read description]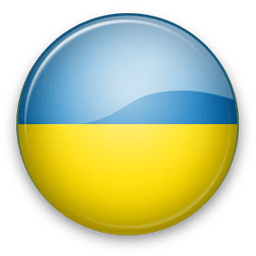 In stock 9 pcs
5.00 $
Description
The accounts are registered on the emulated mobile device. For registration, Ukrainian proxies were used, mainly Kyiv. Mail attached and included. age up to 30 days. The number is unlinked. Names in Cyrillic, Language is Russian. Accounts were prepared within 10-14 days.
Account preparation steps:
- Accounts were created through the andoid emulator. Private mobile proxies of Ukraine were used for registration. After registration, the accounts were subjected to a long stay for 7 days.
- After the end of the period of inactivity, a deep multidirectional user activity was organized on the accounts, starting with filling in and setting basic security settings, such as activating 2FA and linking outlook mail.

- The first stage included a gradual increase in user activity. Activities were carried out for the initial filling of the profile, uploading media materials, as well as the initial interaction with the content.

- The main user activity starts from the next day and includes: Scrolling, liking, reposting, commenting, adding friends, as well as joining groups and interacting with other users through communication through facebook messenger.

- An important stage of preparation was the assignment of certain interests to the account, this was achieved through interaction with content outside of facebook. Multiple visits were made to Internet sites that transmit information to facebook. As a result of this, at least 2 interests were assigned to each prepared account.

- The creation of New FP was included in the preparation of the account, in order to orient it towards subsequent promotional activities. FP on each account went through its stages of preparation, which included filling in each page, as well as the gradual placement of posts, of which at least 10 were made as a result of farming.

- On the final day of preparation, all the advertising tools of the accounts were checked again, the token and cookies were retrieved.

As a result of the work done, the accounts have a fairly high user activity, almost indistinguishable from the real one. They are focused on working with advertising and are suitable both for immediate launch and for further independent additional farming. The total age of accounts is about 30 days.

Check your accounts right after buying! The working state of accounts is checked by its id (https://www.facebook.com/ID) Example https://www.facebook.com/10004275343115 or by checker https://checkaccs.nppr.team/

After logging into your account, no changes are made. All accounts are verified in this way before listing for sale!
Two-factor authentication enabled on accounts. Every account includes 5 2FA codes. Every account includes 2FA SECRET to generate new keys via http://2fa.live/ or adding an account to Google Authenticator or analogs.

- Registration via emulator. Mobile IP Ukraine (Kyivstar);
- Added an avatar;

- Registration by mail;

- Mail included;

- ads manager id;

- Cookie;

- User-agent;

Format: Log:pass|email:pass|fb link|ins|UserAgent|TokenEAAB|Coockies
---