Buy [50$] Softreg Facebook Ukraine Account. Profile picture + Mail + Token EAAB + Cookies + User-Agent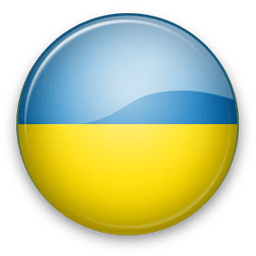 In stock 0 pcs
0.96 $
Description
Softregs created for Ukrainian ip-addresses via the resources of mobile devices. Registration was carried out via the official application. SMS confirmed.

Accounts's format fit for dolphin.
- Registration on Android;
- Registration for phone numbers (1 account - 1 number, numbers are not included);
- Registration for mobile proxies, (1 account - 1 IP)
- Created and connected mail (included);
- Token EAAB
- Cookies
- User-Agent
Format:acc_mail;passfb;mail;passmail;token_EAAB;user-agent;Cookies
---

Advantages of using Ukrainian autoregs without BM.

When you are going to launch ads on Facebook, you are faced with a difficult choice to buy a BM or an account, and if a BM, then with what limit, and if an account, then which one. Having plunged into this world, you will learn that all accants have their own characteristics, and to work with BM, you should learn and study a lot of things. Of course, you need to know all this, but for now, pay attention to the Ukrainian Facebook softregs with the token. This is a simple and understandable product, where there is nothing superfluous, only the necessary accesses and a token.

A token is an extremely useful thing! We already talked about it in one of the previous articles, managing an account without having to log into it is one of the biggest innovations in the advertising market over the past few years. Knowing how to work with it can literally take all your work to the next level. And this is one of the key advantages of this type of account. Therefore, pay attention to our Ukrainian facebook accounts.

The difference between Ukrainian and Russian accounts.

Let's figure it out. If the token, access parameters, and other information from the delivery package of the account from country to country are the same, then the whole difference comes down to one or another geo account. But why is it so important? In the article about Kazakh accounts, we said that FB treats you differently, depending on the country where the account was registered, and Ukraine has been showing good results in launching from its territory for many years. I mean working through a proxy, using them we can be in any country for FB. I don't know whether I convinced you or not, but when you go back to the store to buy Facebook softregs, you know what to look for.

It is difficult to judge the success of an ad launch on a single account. It's no secret that restrictions imposed by facebook, or even blocking, can happen for any reason. Not. I'm not trying to scare you or dissuade you from working. I want to convey the idea that a full test may require up to 10 accounts. Everyone has several launching approaches in their arsenal, in order to check how the Ukrainian softregs with the token behave, you need to use them slightly differently within your launch style. Only in this way will you understand which of the ways of working is correct and suitable for them.
In the last part of this article, I would like to remind you of the support we provide to all of our customers. Not only for goods and prompt replacement if necessary. But also on the answers to questions, we advise on our assortment and select the most suitable position for you. In addition, we provide a discount for honest feedback, no matter if it is positive or negative. We try to resolve all issues in favor of the buyer, follow our principles and develop the advertising market in the CIS.
---