Buy [50$] Softreg PVA Facebook Account. Profile picture + Mail + Token EAAB. The profile is completed.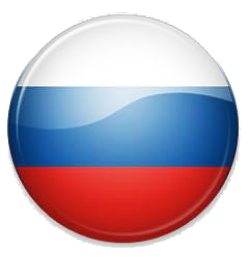 In stock 0 pcs
1.10 $
Description
- Registration on Android (Russia: Moscow, MegaFon, Beeline)
- Registration to phone numbers (1 account - 1 number, numbers are not included);
- Registration for mobile proxies, (1 account - 1 IP);
- FanPage was created;
- Created and connected mail (included);
- Completed profile (photo and cover, from 5 user photos, information);
- Live social profile, friend requests, etc.
- Cooked cookies;
Format:id|acc_mail:pass fb|mail:pass mail|birthday|name|user-agent|token_EAAB|Cookies
---
Problems and advantages of Facebook accounts with filled social profile.
Russian Facebook accounts are like rough diamonds, where an affiliate marketer or a warming up specialist shapes them and develops their strengths according to their needs or the needs of the buyers. But the number of account types that are obtained after such "cutting" is quite small and amounts to up to 5 types. Today we will talk about one of them, which resembles an account of a real living person, where photos and other information are added, the addition of which usually does not burden oneself when preparing accounts of other types.

Such Facebook softregs with FP, as a rule, can cost a little more than regular FB accounts, due to the need to put more effort into creation. However, buyers who understand their value are willing to pay, many of them reject that FB gives them more trust and less checkpoints them during their work. In addition, this type of account is better suited for warming up and giving it even more trust.
Do not forget that the account is still a softreg, with all the ensuing consequences. Do not expose him to tests that are not intended for him, for example, it is not the best idea to tie a BM on it. They are usually used separately, with the classic approach to run advertising, through manual launch, using an antidetect browser, proxy and all other consumables.
The basics of working with softregs.
The appearance of such goods was a logical consequence of the market demand, but before it was normal practice to buy a facebook account, go into them and begin to fill in everything and bring it into a divine form ourselves. Today we have taken over this routine, you must agree that it is better to pay a little more for the account, but at the same time take off the worries of filling, this frees up time and allows you to do really important things.
The most important thing in affiliate marketing is not how beautifully you filled your accounts, but how meticulously you have worked out your advertising materials and landing pages, take more time for this, and not preparing your accounts! We will deal with it.
---