Buy [EUR] [MANUAL PAY] TikTok PVA Ads account. EUROPE/Germany. Verified by E-Mail. Company info included.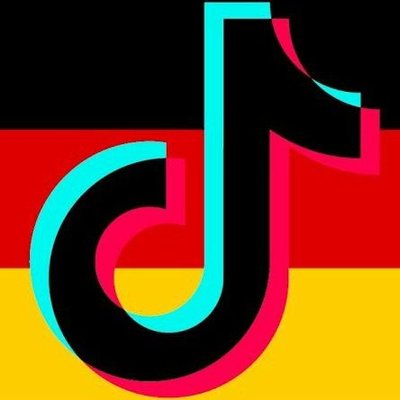 In stock 0 pcs
0.82 $
Description
Country: Germany

Registration method: Web version.
Finger prints: Windows
Payment type: MANUAL PAY
Account currency: EUR WITHOUT VAT
Open countries: Austria, Belgium, Germany, Denmark, Egypt, Ireland, Spain, Italy, Korea, Republic, Netherlands, Norway, United Arab Emirates, Poland, Portugal, Saudi Arabia, United Kingdom, Turkey, France, Czech Republic, Switzerland, Sweden , Japan
Tiktok softreg accounts for advertising with a verified email and phone number. Upon purchase, you receive data to fill out an advertising account.

All accounts are checked for validity.

Format:login||password||phone||company name||zip code||state||address||website||vat||serial company
---
What you need to know before buying a TikTok account.
Social networks, social networks, social networks, how much this concept embraces. They are today for every taste, and I'm not even talking about FB or VK, which, in fact, are the same thing. Social networks are a niche product that caters to the needs of a specific audience. Want to know what's going on with your friends? There is instagram for you. Share a short message or idea with subscribers - Twitter. And you can even find a business partner at LinkedIn. But there was also a social network that started out as a niche, where everyone could upload a video of him dancing to the music. And then it grew into a global corporation, where each topic has its own place and audience. Of course, this is Tik Tok.

Everyone has already created a page there, and they spend long hours consuming content. But someone needs something different, buy tik tok account! No, don't think that they can't sign up on their own, they just need hundreds or more. What for? To run ads there. Everyone knows Facebook and Instagram, as well as Google with its google ads network. But on TikTok, the opportunity to advertise has just appeared. That's why they started selling accounts on everyone.

Examples of working with accounts in practice.
Who among you has not stuck in tiktok, watching, though funny, but not the smartest videos. Remember, there are almost no advertisements there, that's what makes this source very valuable for advertisers, if you buy accounts for the future, it can store for a very long time and wait in the wings. The situation will soon resemble what is happening now with facebook. The only difference is that these are purely business accounts, and you won't be able to feed them with social activity, so it's better to buy now.
Don't buy accounts until you've finished reading this article! Seriously, you can make a mistake and buy all accounts of the same type. Now you are looking at accounts where payment for advertising is not the way we are used to, but is similar to a deposit system. Fund your account and only then launch ads, Tik Tok tells us. These accounts can be given to employees whom you do not want to trust bank cards. Replenishment and withdrawal takes place in euros, which is convenient if this is your main working currency. Keep all of this in mind when you decide to buy tik tok softreg accounts.

---