Buy [50$] PVA Selfreg Facebook USA. BM + NEW FP + Mail + Profile picture + Token + Cookies + User-Agent.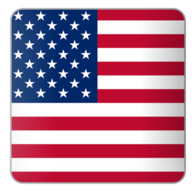 In stock 6 pcs
1.4000 $
Description
Facebook accounts are registered with US GEO. Registration was made through antidetect browser, confirmed by SMS at the time of creation. The mail is attached and is included. Accounts are partially filled, NEW FP and BM have been created on all accounts, which is confirmed by mail, RCs have been created. Currency US dollar. The language of the accounts is English.
We recommend the first login through cookies.
Check your accounts before first logging in. The working state of accounts is checked by its id (https://www.facebook.com/ID) Example https://www.facebook.com/10004275343115 or by checker https://checkaccs.nppr.team/

After logging into your account, no changes are made. All accounts are verified in this way before listing for sale!
Two-factor authentication enabled on accounts. Every account includes 5 2FA codes. Every account includes 2FA SECRET to generate new keys via http://2fa.live/ or adding an account to Google Authenticator or analogs.

- Registration manually via the emulator;

- Proxy IP USA;

- Added avatar;
- Registration to a phone number (not included);

- Date of birth included;

- Link to FB profile;
- Token;

- Cookie;

- User-agent;
Format: link|name|login|pass|mail|mailpass|2fa secret|data|cookies|useragent|EAAB|ads id
---