Buy [50$] PVA Softreg Facebook. Auto-farmed 7+ days. ~50 Friends + 2FA + Mail + Profile picture + Token + Cookies + User-Agent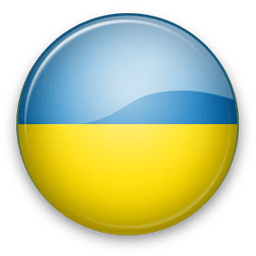 In stock 0 pcs
4.00 $
Description
Accounts are registered from Ukrainian mobile ip (Kyiv) through emulators through the FB application. Avatar uploaded. Registration is done by SMS, mail is attached. A seven-day preparation was done by hand + software.
Account preparation steps:
- Registration is done via SMS on prepared emulators using clean ip addresses of Ukraine. At the same stage, the accounts are transferred to the antidetect browser. 2FA is immediately turned on, and basic activity is also performed through liking the recommended content.

- Accounts undergo a seven-day preparation, during which at least five farming sessions are performed. This includes full basic activity, including reposting, posting, scrolling, liking, commenting, and other activities. The nature of the activity varies slightly from account to account within certain limits of randomness.

- Binding mail, filling in information, as well as other one-time actions are not always performed strictly at the same time of preparation, in order to maintain a high level of uniqueness from account to account.

- Throughout all stages, a portrait of the interests of the account is formed by visiting search engines outside of facebook, as well as visiting and interacting with popular stores and services. For the same purpose, certain videos in video tapes are selected and viewed.

- Posting to a personal feed, as well as reposting of entries is done randomly and is an integral part of each farming session.

- Clicks on certain ads are designed to further secure the interests of the account.

- A separate stage is the creation of a FP to orient the account for further advertising activities. An avatar and a background are added to the page. And it is also warmed up by allowing several posts in the page feed.

- At one of the last stages, gaming activity is performed in free games inside facebook.

- At the final stage, all the advertising tools of the account are checked again, and the token and cookies are also extracted.

As a result of the 7-day preparation, you get accounts warmed up by activity, as well as advertising-oriented accounts!
Check your accounts before first logging in. The working state of accounts is checked by its id (https://www.facebook.com/ID) Example https://www.facebook.com/10004275343115 or by checker https://checkaccs.nppr.team/

After logging into your account, no changes are made. All accounts are verified in this way before listing for sale!
Two-factor authentication enabled. Comes with 5 2FA codes. There is also a key for generating codes through http://2fa.live/ or adding an account to Google Authenticator or equivalents.
- Login (aka phone number) from which registration took place (SMS +)

- Password

- Name and Surname (in Cyrillic)

- Birthday

- Link to Facebook profile

- User Agent

- Cookies
- Token
Format: login FB;pass FB;linkfb;UserAGent;cookie
---