Buy [50$] Softreg Facebook.Reg via SMS. Auto farmed for 7 days. Hold + 0-30 friends + Profile picture + NEW FP + 2 FA + mail + Cookies + Token + User-Agent [Read description]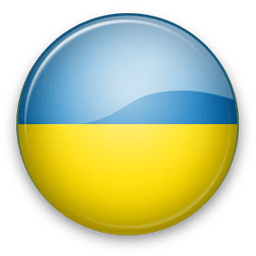 In stock 15 pcs
4.00 $
Description
The accounts are registered on the MEMU emulator. For registration, Ukrainian proxies were used, mainly Kyiv. Then making a 7-day farming, as well as automatic preparation with manual elements, also within 7 days. Gender Female.
Account preparation steps:
- After registration, the account goes through a 7-day stay before any actions are started with it. Confirmed by mail.

- Preparation includes 5-6 visits over seven days, for a period of 20-30 minutes

- An imitation of live activity in accounts is organized. It is done partly by hand, partly by software.

- Completed profile. Posts are made to the feed and photos are added.

- NEW FP is created. Filling is done. Avatar anc cover added.

- Stories are created and 3 posts are added to a personal tent.

- Throughout the preparation, scrolling of the feed, liking, as well as joining groups and correspondence is carried out.

- BluePrint courses are being taken to orient the account for further work with advertising.

- On the last day of preparation, the advertising account is checked again, a token is received and the policy is accepted.

Preparation is carried of certain interests with the addition of friends and correspondence. The whole complex of measures makes the account practically indistinguishable from a live account of a real user. Passing the Blue Print courses prepares the ground for the further launch of advertising.

Two-factor authentication enabled on accounts. Every account includes 2 2FA codes and 2FA SECRET. Every account also includes 2FA SECRET to generate new keys via http://2fa.live/ or adding an account to Google Authenticator or analogs.
Check your accounts right after buying! The working state of accounts is checked by its id (https://www.facebook.com/ID) Example https://www.facebook.com/10004275343115 or by checker https://checkaccs.nppr.team/

After logging into your account, no changes are made. All accounts are verified in this way before listing for sale!
- Registration via cellphones. Mobile IP Ukraine (Kyivstar);

- Added an avatar;

- Registration by mail;

- Mail included;

- ads manager id;

- Cookie;

- User-agent;

Format: Log:pass|email:pass|fb link|ins|2fa|2facodes|UserAgent|TokenEAAB|Coockies
---