Buy [50$] Selfreg PVA Facebook Ukraine Account. Registered via SMS. Warmed up for 28 days. Friends + Docs + Interests + 2FA + 2 FP + Avatar + Mail + Token + Cookies + User-Agent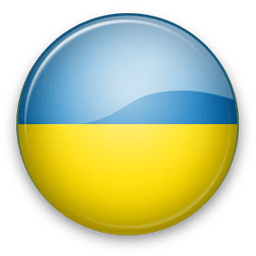 In stock 0 pcs
11.00 $
Description
Facebook accounts from Ukraine. Created on high-quality mobile proxies, female profile, names in Cyrillic. Added friends. RK - Ukr, Dollars. A deep 28-day account preparation has been completed. Can be used as a King account.
Account preparation steps:
- Registration of accounts is preceded by a thorough preparation of the antidetect profile, which includes multiple visits to sites on the Internet to form a portrait of a live user. After that, registration is carried out through confirmation by SMS to a Ukrainian phone number. Preparation, registration and all further work is done with high-quality private Ukrainian Kyivstar mobile proxies.

- At the first stage after registration, a selfie checkpoint is passed, if it occurs. Minimal activity is performed without any interaction with the content. After that, the account is subjected to a long stay up to 10 days.

- At the end of the rest period, basic activity on accounts is organized, including filling out a profile with loading metamaterials in an amount of at least 10. Installing an avatar and cover, filling out an account, linking mail, enabling 2FA and other initial activity.

- During the monthly preparation, at least 5 sessions of deep, long-term farming of each account are organized. This includes preparing accounts for further advertising activities, interacting with content and with facebook users, as well as maintaining external activity aimed at forming a portrait of advertising preferences.

- Social training includes basic and advanced actions to simulate deep user activity in each account. At this stage, an extensive set of activities is performed, such as: scrolling, liking, following, commenting, posting, reposting. In addition, the account interacts with gaming and video content of the social network. Also, a key component of this stage is adding friends and communicating with them on an ongoing basis as part of farming. Friends on accounts can be up to 100 or even more.

- An important part of the preparation is to orient the account to advertising activities and familiarize yourself with some of the advertising tools and facebook materials. This step creates two NEW FPs. Which go through their own stages of preparation, which includes filling in content, installing an avatar and cover, necessary filling, as well as posting. Attending Blue Print courses with their subsequent passage is carried out at the same stage. At the same time, the ads manager is not logged in to minimize the possible negative consequences associated with blocking advertising activities.

- A separate and very important stage is the work on external activity outside of FB. Aimed at forming a portrait of a user with real interests. This is achieved by repeatedly visiting various sites, portals and services. Interactions with sites and advertising on the Internet will be partially performed. This allows you to get at least 10 advertising interests on facebook.

- At the final stage, all account objects are rechecked and full cookies are retrieved.

As a result of the work done, live, comprehensively prepared and active accounts will be obtained, practically indistinguishable from real ones. Suitable for immediate launch, further pre-farming or use as kings. Total age up to 2 months, docks included.

Check your accounts before first logging in. The working state of accounts is checked by its id (https://www.facebook.com/ID) Example https://www.facebook.com/10004275343115 or by checker https://checkaccs.nppr.team/

After logging into your account, no changes are made. All accounts are verified in this way before listing for sale!
Two-factor authentication enabled. The set contains 2 2FA codes. There is a key to get new codes via http://2fa.live/

GEO - Ukraine.

Includes Mail.

Includes UserAgent.

Included JSON Cookie.
Format: 2fa|fb login|pass|name|surname|date birth|mail|pass|useragent|docs
---