Buy [50$] Softreg PVA Facebook Account with Business Manager. Verified by E-Mail.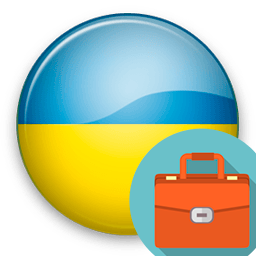 In stock 0 pcs
2.46 $
Description
Softreg PVA Facebook Account. Ukraine IPs. Business Manager was created. Verified by E-Mail. Ads manager has been created. The limit is $ 50. Warranty - 24 hours. Replacement, in case of restrictions on BM or account was on checkpoint.
Format:login;password;date of birth;account id;password from mail;id BM;token;user-agent;cookie

---
The importance of preparing accounts before launching ads.
How many spears have been broken in arguments about how best to prepare facebook accounts for launch. Someone argued that there is no better account prepared and handled by himself, while others put all the trouble on sellers and third-party farmers. In the end, the latter won, why waste time without guaranteeing a result, they said, and they were right.
We may not be able to run ads for you, but we can prepare everything for you! This is exactly the approach that is incorporated into the new account type hosted in our store. Meet the Softreg PVA Facebook Account with BM 50 $. Save a little more time on the launch, the mail has already been confirmed and the ad account has been created. In addition to saving, we also take on the risks associated with the creation of an аds manager. This can be ending with a BM ban, if someone has not encountered this, then we can assure you that this is very unpleasant. Especially on the account you just bought!
The most important points. What to look for.
You will never get an answer to the question, which is better, buy a Facebook account with BM, or just two invitation links. However, we can say with confidence that it is better to buy something where everything has already been confirmed and created. In our team, we are accustomed to the maximum automation of all processes, we perfectly understand how important working time is, so we not only choose the most prepared accounts, but also try to speed up such processes as binding cards, creating a pixel, etc. Everyone can do as we do, for this it is enough to buy facebook Softreg with a token and use our service(FB combine) to work with FB. Look for links in the store.
As we often say in our team - "Leads are the main thing!" Run AD and getting leads today is not an easy task. You need to test, analyze and study the market a lot, but how to do it if you have a lot of routine work, where you need to go to each facebook account with BM and do something there. There is almost no time left for doing an affilate marketing. It is better to spend time coming up with links and studying different GEOs, and leave manual and similar actions to us and our service(FB combine).
Buying a facebook account with a business manager from us, you can be sure that you are purchasing a high-quality product. We're not here to push random accounts. If the buyer may encounter difficulties while working with the product, we will not sell such product. Very strict quality control has allowed us to gain our reputation. Not least shaped by positive feedback on our customer support. The support in the telegram promptly solves all possible customer problems and helps to understand the questions that have arisen about the product. Choosing NPPR TEAM store, you always get the highest quality!
---