Buy [EUR] [AUTOMATIC PAY] TikTok PVA Ads account. EUROPE/Germany. Verified by E-Mail. Company info included.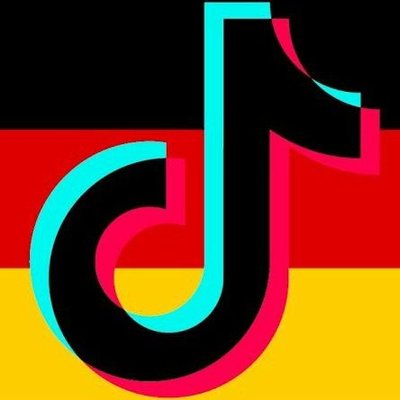 In stock 0 pcs
65.00 $
Description
Country: Germany
Registration method: Web version
Finger Prints: Windows
Payment type: AUTOMATIC PAY
Account currency: EUR WITHOUT TAXES
Open countries: Austria, Belgium, Germany, Denmark, Egypt, Ireland, Spain, Italy, Korea, Netherlands, Norway, United Arab Emirates, Poland, Portugal, Saudi Arabia, United Kingdom, Turkey, France, Czech Republic, Switzerland, Sweden, Japan.
Tiktok softreg accounts for advertising with a verified email and phone number. Upon purchase, you receive data to fill out an advertising account.
All accounts are checked for validity.

Format:login||password||phone||company name||zip code||state||address||website||vat||serial company
---
Advantages of tiktok over other ad platforms.
Are you familiar with Tik Tok? Whether you are registered there or not, you have heard about the trends and challenges it has spawned anyway. Now he is a serious competitor to Instagram, and bloggers on TikTok are no less influential than on any other platform. How did he become so popular? Its creator, the Chinese company ByteDance, has experience in launching such large projects and having conquered the Chinese market, they moved to the world market, where they pushed large players, taking a place among them.
Tiktok is interesting to everyone only from one side, but people from the world of advertising have been interested in it from the very first day of its creation. True, then there were no open advertising tools yet, and everyone could only wait. In 2020, after long testing, an advertising platform finally opened on this now much larger social network. Here and there, offers to buy a tik tok account began to appear.
Detailed overview of Tittok accounts for advertising.
But what kind of pig in a poke are you buying, let's figure it out! First and foremost is the payment model. For one model, you first need to replenish the balance, and only then launch advertising. On the other hand, everything works as we have long been accustomed to, we tied the card and pay for advertising upon reaching billing. Suppose you need to buy a TikTok account, buy postpaid. This will allow you to adjust the roi, although we do not approve of it.
Account currency in this case is Euro. This is another important aspect that should not be overlooked even if you need to buy accounts urgently. You can bind any visa cards, even with dollars. But it's better not to even try to master the card, waste your time and energy. Despite all the limitations, tiktok is like a breath of fresh air in the world of stifling Facebook Ad. Everything is clearer and more transparent here, and the launch is easier, and the filters are not so strict. You can advertise some affiliate products, for example, rejuvenation is not prohibited in tiktok. And there are enough offers on the market for it to make sense to dig this topic.
In conclusion, I would like to add that it is quite difficult to buy tik tok accounts for advertising and not be trapped. All of them are supplied with additional information necessary for work. This greatly saves time and unties the hands, and the low price will allow, under an hour, to buy for the same money twice as much as from competitors. We do not have our own Tik Tok account, and we are unlikely to start one, but we have experience and understand how TikTok works from the inside, and this is more useful than winning the next challenge!

---