Buy [50$] PVA softregFacebook. Create via SMS. Auto-farmed for 7-10 days. Aged + Profile picture + Mail + 5 foto + Token + Cookies + User-Agent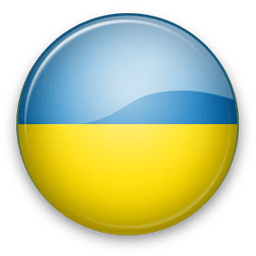 In stock 9 pcs
3.10 $
Description
Автореги украина, созданы через мобильное устройство. Выполнена длительная отлежка. Привязана почта, пол женский. Аккаунты подвергались авто-подготовке софтом в течении 7-10 дней.
Этапы подготовки аккаунтов:
- Аккаунты создаются софтом на реальном мобильном телефоне samsung. Регистрация производится на украинские номера, а так же украинские мобильные прокси. После регистрации аккаунты проходят длительную отлежку 30 дней.
- После окончания отлежки, аккаунты приносятся в антидетект браузер, где и производится весь дальнейший фарминг. На аккаунтах заполняется базовая информация "о себе", а так же заливается аватарка и дополнительные фото.
- После первичного заполнения организуется имитация пользовательской активности в аккаунтах в рамках facebook. Сюда входит постинг, фолловинг, репостинг, лайкинг, а так же скроллинг. За период подготовки организуется от 7 до 10 сессий фарминга.
- В последний день фарминга еще раз проверяются все рекламные инструменты аккаунтов, извлекаются токен и куки.
В результате подготовки получаются базово подготовленные, социально активные аккаунты, готовые для дальнейшего фарминга или запуска рекламы. Почта в комплекте.
Проверяйте аккаунты перед первым входом. Рабочее состояние аккаунтов проверяется по его id (https://www.facebook.com/ID) Пример https://www.facebook.com/10004275343115 или чекером https://checkaccs.nppr.team/
После входа в аккаунт замены не производятся. Все аккаунты проверяются таким способом перед выставлением на продажу!
- Регистрация на мобильный телефон Samsung. Мобильные IP Украина (Kyivstar);
- Добавлен аватар;
- Почта в комплекте;
- Регистрация на номер (идет в комплекте);
- Cookie;
- User-agent;
- Token EAAB;
Формат: name|login|pass|email|email pass|data|useragent|EAAB|cookies|
Autoregs Ukraine, created through a mobile device. A long stay has been made. Attached mail, gender female. Accounts were subjected to auto-preparation by software within 7-10 days.
Account preparation steps:

- Accounts are created by software on a real samsung mobile phone. Registration is made for Ukrainian numbers, as well as Ukrainian mobile proxies. After registration, accounts go through a long-term waiting period of 30 days.

- After the end of the tracking, the accounts are brought to the antidetect browser, where all further farming is carried out. On accounts, basic information "about yourself" is filled in, as well as an avatar and additional photos are uploaded.

- After the initial filling, an imitation of user activity in accounts within facebook is organized. This includes posting, following, reposting, liking, and scrolling. During the preparation period, 7 to 10 pharming sessions are organized.

- On the last day of farming, all the advertising tools of the accounts are checked again, the token and cookies are retrieved.

As a result of the preparation, basicly prepared, socially active accounts are obtained, ready for further farming or launching advertising. Mail included.

Check your accounts before first login. The working status of accounts is checked by its id (https://www.facebook.com/ID) Example https://www.facebook.com/10004275343115 or checker https://checkaccs.nppr.team/
After logging into your account, no replacements are made. All accounts are checked in this way before being put up for sale!

- Registration on a Samsung mobile phone. Mobile IP Ukraine (Kyivstar);
- Added avatar;

- Mail included;

- Registration to the number (included);

- Cookies;

- User-agent;

- Token EAAB;

Format: name|login|pass|email|email pass|data|useragent|EAAB|cookies|

---