Buy [50$] Softreg PVA Facebook Account with Business Manager. Verified by E-Mail. Ads manager are created.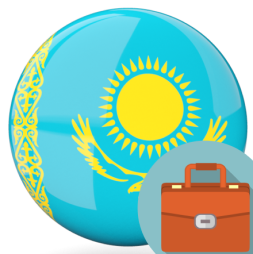 In stock 0 pcs
2.50 $
Description
Softreg PVA Facebook Account. Kazakhstan IPs. Business Manager was created. Verified by E-Mail. Ads manager has been created. The limit is $ 50. Warranty - 24 hours. Replacement, in case of restrictions on BM or account was on checkpoint.
- Registration by mail (1 account - 1 mail, included);
- Registration for mobile ip of Kazakhstan, (1 account - 1 IP);
- Created and connected mail (included);
- You can link your phone number;
- Created BM;
- An ads manager has been created in BM;
- FP was created;
- Token EAAB
- Cookies
- User-Agent
Format:login;pass;birthdate;id;mail pass;GEO;token;cookie;user-agent
---
Assessment of the benefits of Facebook accounts for advertising from Kazakhstan.
When it comes to alternative geos for buying accounts other than Russia, everyone first of all calls Ukraine or its northern neighbor. But for some reason everyone forgets about the Kazakh fb softregs, and in vain, by the way! There is no VAT, a large population and a developed internet infrastructure. All this makes this Central Asian country an attractive geo to diversify its ad launches. I think it's no secret that the same advertisement launched from different countries can behave differently.
The Kazakh audience is very active on the Internet and closely interacts with Europe and the rest of the world, so it is not unusual that the inhabitants of the country are engaged in advertising on the Internet as well as their neighbors. An analogy with China is appropriate here, imagine that a lot of advertisements suddenly began to appear from China, provided that their FB is completely blocked! Suspicious. That is, when choosing accounts, study the number of Internet audience in a particular country. We have analyzed all our neighbors and can say that buy Kazakhstan Facebook accounts will be the most profitable.

How accounts from Kazakhstan help fight competition in Russia.
By the way, there is an unexpected advantage if you take the Kazakhstan's fb softregs with BM to work, this is a phone number, since in Kazakhstan the same country code as in Russia you can bind Russian phone numbers and FB will not see the difference. Server proxies can also work, and cards from the Kazakh department of the qiwi payment system, where there is a release of 100 cards without any problems. In short, it is worth considering adding Kazakh facebook softregs with BM 50 to your set of accounts to run ads.

The reason why the geography of advertising launch is expanding to accounts from the CIS is, first of all, the "overpopulation" of Russia. I do not want to say that it is pointless to launch advertising from Russia, I just remind you that everyone usually starts from here. Therefore, you can leave this geo and move a little south, buy a Facebook account with BM and work calmly with not so strong competition.
---