Buy [Base+ BM 250] Manually created, warmed up Facebook account with linked BM and limit 250$. Ads manager created. [Read description]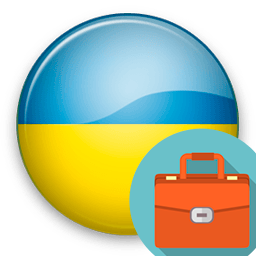 In stock 0 pcs
19.66 $
Description
Manually created warmed up account with linked BM and limit 250$. Ads manager created. Warming up for 7 days. Before registration, we warmed up cookies by visiting different sites.
- Ukrainian GEO;
- 7-day warming up;
- 75+ friends;
- High activity: correspondence, likes, games, reposts, etc.
- Registration via physical Ukr. sim card;
- An email address is attached;
- We recive SMS in case of checkpoint;
- Profile photo + profile cover + 4 photos, 5-7 posts;
- Two-step authentication is activated;
- Warmed FP (with posts and participants) + 5-6 FP posts;
- Female gender;
- Useragent + token (EAABs) + cookies included;
- Limit on linked BM is 250$;
- Ads manager in BM are created;

- If you using an AEZAKMI browser we can transfer a profile to you.
Format:RAR archive with data. In the archive: cookies, a text file with access. Account photo.
User's feedback:
---
CONTACTS

Link to the our telegram channel - https://t.me/npprteammfa
Link to technical support for warmed up accounts - https://t.me/nppr_mfa_support1
---
Advantages of a bundle of manual Facebook farming and a business manager with a limit of 250 USD.
Today we will talk with you about a sore problem. This is the preparation of the account and the BM to work together. As you know, not every such bundle is destined to earn as intended. Often, users ignore the simple rules regarding a social account and take the one that is at hand, and not the one that is recommended. Strictly speaking, there are no clear recommendations on the number of friends, age or activity. You just take the account with the highest FB activity characteristics available to you. We, in turn, set this bar based on our experience in warming up accounts, so that the activity generated on the account is sufficient for comfortable and uninterrupted work with BM. Users used to prepare everything for work themselves, but today we took over this function and released the facebook warmed up softregs with bm 250 $.
It would seem that it is much easier, I bought everything separately and prepared it myself. However, things are not so simple with Facebook, I think there is no need to remind you that problems can arise at any of the stages. And here you have the opportunity to avoid these problems, since everything has been done and prepared by us. Eventually, you immediately receive an account with BM and created ads manager on it, where the limit will be five times more than usual! Therefore, facebook warmed up accounts with bm 250 $ occupy the top position in our range.
How BM 250 binding makes your account even better.
Let's look a little into the future. Warmed up accounts have already demonstrated their reliability in work, whether with or without a bm. Usually, problems in BM rarely lead to problems with the social account itself, so a logical continuation of the work would be to link a new BM with a large limit. Considering the fact that our accounts come with the ability to receive SMS, then it can become your faithful companion for many months and work out many times its own, let's face it, not the smallest cost. But buying facebook warmed up accounts with bm 250 $ is definitely worth it.

It is difficult to work in fb, and not many can stand it, but we believe that everything will be overcome. The account market is gradually shifting and mixing with the service industry, where some ad specialists help others in such an unusual way. We do not deviate from our priorities - product quality and availability. We are working to expand the range of products and services to make launching even easier and faster. Warmed up with softregs with bm 250$ is just the beginning!
---