Buy [50$] Softreg Facebook.Reg via SMS. Auto farmed for 7 days. Friends + Profile picture + Mail + Cookies + Token + User-Agent [Read description]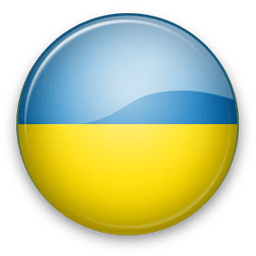 In stock 0 pcs
2.00 $
Description
Accounts are automatically registered through the official app in the Android emulator. Used mobile ip of Ukraine. All accounts were held within 7 days. Mail is not included. Access can be obtained through support. Some accounts may not have access. It is recommended to link your mail.
Account preparation steps:
- Stalking accounts in an emulator that completely mimics a mobile device and Facebook do not notice the difference compared to real phones. Registration to later SMS confirmations. The account was established by mail, also at the initial stages of preparation.

- As in the case of registering a real user, the account simulates actions typical of new users who are just getting acquainted with the social network. This marked the high loading of media content in the profile, as well as filling it with all sorts of information, including interaction with recommendations from facebook.

- After filling in the account, a long and important work begins on a deep imitation of user activity in the account. There are from 5 to 7 farming sessions, where almost all the full activity of a facebook user takes place. Directions for the implementation of activity: posting, liking, following, commenting, as well as real communication with other users interaction with videotapes, game activity. In addition, the interests of friends and communities are viewed, high surfing in different sections of fb and much more.

- Organized activity outside of facebook. This includes checking sites, portals, services. Authorization and registration for some of them. The appearance of agricultural products is produced throughout all preparations.

- The most important stage of preparation is communication and adding other users as friends. The number of friends on accounts can reach 100.

- The creation of the FP is included in the preparation of the account, as a product focused on limited advertising. The FP has been prepared, the avatar has been uploaded, posts have been added, there may be subscribers.

- Account activity, both comprehensive and evolving on specific interest categories, which allows the account to distribute a set of preferences only to real users.

- In the last advertising campaign, the account tools are checked again, cookies are retrieved, also containing the cookies of all external sites, as well as the token.

The preparation is aimed at a full-fledged imitation of live user activity, as well as at targeting the account for advertising activities.

Check your accounts right after buying! The working state of accounts is checked by its id (https://www.facebook.com/ID) Example https://www.facebook.com/10004275343115 or by checker https://checkaccs.nppr.team/

After logging into your account, no changes are made. All accounts are verified in this way before listing for sale!
- Registration via cellphones;

- Added an avatar;

- Registration by mail;

- Mail included;

- Cookie;

- User-agent;

Format: Log / Pass / ID / Cookies / Token (EAAB) / User Agent
---