Buy [50$] Softreg Facebook USA Account. Reg via SMS. Auto-farmend for 20-40 days. FP + Mail + Avatar + 2FA + Token EAAB + Cookies + User-Agent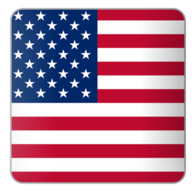 In stock 205 pcs
4.00 $
Description


Softregs from USA, created through confirmation by SMS. Mobile proxies of Ukraine were used for registration. Gender Female. Not deep, lengthy preparation of accounts was carried out.

ATTENTION! LANGUAGE OF ACCOUNTS IS RUSSIAN


Account preparation steps:
- Accounts are created via SMS in the official facebook mobile application on android. At this stage, the initial filling of information in the profile is performed, as well as uploading a photo.



- After creation, accounts are subject to long-term preparation aimed at long-term activity in the account, up to 40 days. At the same time, the minimum activity characteristic of new accounts is organized. This allows you not to "re-farm" accounts after creation.



- Preparation includes filling out a profile, joining several groups, reposting, as well as adding friends (friends may not be due to a wide range of actions performed). Accounts are prepared as part of a randomly selected interest. As a rule, farming sessions are done every other day.



- The creation of a FP is also a preparation stage, orienting accounts for further advertising activities.



- At the final stage of preparation, all advertising tools of the accounts are checked, and the token and cookies are also extracted.



The purpose of the preparation is to generate minimal but constant activity on new accounts. Due to the long-term imitation of user activity, accounts can be immediately used for promotional activities or further farming

.



Two-factor authentication enabled on accounts. Every account includes 5 2FA codes and 2FA SECRET. Every account also includes 2FA SECRET to generate new keys via http://2fa.live/ or adding an account to Google Authenticator or analogs.
- Registration via android;
- Registration for mobile proxies, (1 account - 1 IP)
- Created and connected mail (included);
- Token EAAB
- Cookies
- User-Agent
Format:lAccount name:phone number:account password:valid email:email password:ID RK:UserAgent:TOKEN EAAB:link to photo for selfie:cookie for anti-detect browser:funpage:account ID::account GEO:account interest (by which he farmed): CODE 2 fa for authorization!
---