Buy [USD] Selfreg Google Ads account from NPPR TEAM. USA. Reactivated. Manually farmed + Card added + Billing 10.[Can be preordered]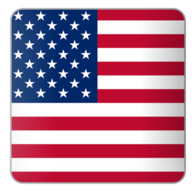 In stock 1 pcs
55.00 $
Description
---
Attention! Accounts with adeed card and billing 10 are also available for PRE-ORDER in two options:
- An account with adeed card and billing 10. Advertising did not start.

- An account with adeed card and a billing 10. A warm-up white campaign has been started.
Advance payment in both cases 100%.
Accounts are new and ideal for advertising. All accounts were registered without SMS, which confirms the trust at the registration stage. For registration and further farming of these accounts, our private mobile proxies in USA were used. Hold at liest 1 month. Card is already added, billing 10$ on every account. Accounts are new, no campaigh was started.
Some of the stages of farming:
- Ad accounts was reactivated and now can again run ads.
- Warming up the account via YouTube video hosting includes key search, scrolling, liking, disliking, as well as watching videos. Activity daily.

- Active use of the search engine, search by keywords, visiting sites, full imitation of the activity of a live user.

- Visting and organization of activity on sites (including blogs, online stores, services, etc.) with Google Analytics.

- Registration and organization of activity in social networks and other social services, such as (the list is not complete): twitter, pinterest, tumblr, academia, etc.

Farming includes many more steps than listed here. We deliberately do not disclose the entire scheme of work, in order to maintain the high quality of the accounts. As a result of farming, accounts are obtained that are practically indistinguishable from the accounts of real people. All accounts can give a billing of 300 euros, you should use high-quality proxies from the geo account and high-quality payment methods.
Country: USA
Registration method: Web version. Manual registration.

Used prints: Windows

Account currency: USD

Recommendations:
- You need to log into your account with the antidetect browser and the proxy of the geo account.

- immediate start will not work (you know what we mean).

- Accounts must be authorized in the browser.

- Use only high quality proxies.

- Don't set high budgets.
The maximum time to check your account is until the end of the day. All accounts are checked and valid. After start an AD, accounts cannot be replaced.

Format: login:pass:submail:submail_pass:cookie



---