Buy [BASE] Manually created, warmed up Facebook account. [Read description]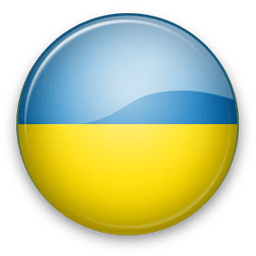 In stock 0 pcs
13.08 $
Description
Manual warmed up accounts. Warming up for 7 days. Before registration we warmed up cookies by visiting different sites.
- manual registration for physical sim;
- geo Ukraine;
- 7-day farming;
- 75+ friends;
- Gender Female;
- activity in the FB (chating, likes, games, reposts, videos, etc.);
- activity outside the FB (shops, platforms, services, etc.);
- mail and two-factor authentication;
- profile photo + profile cover + 4-5 photos and 5-7 posts;
- FP with filling, extended information and 50+ invitations;
- a pixel has been created; token (EAABs) + useragent included;
- cookies from all browser activity (not only from FB);
- policy are accepted;
- created native BM via Instagram with a limit of $ 50;
- hand-drawn pics for ZRD passing:

- we accept SMS in case of departure for check;

- the ability to transfer the session in the AEZAKMI browser.
Format:RAR archive with data. In the archive: cookies, a text file with access. Account photo.
Format:RAR archive with data. In the archive: cookies, a text file with access. Account photo.

User's feedback:
---
CONTACTS

Link to our telegram channel - https://t.me/npprteammfa
Link to technical support for warmed up accounts - https://t.me/nppr_mfa_support1
---
Why do you need manually warmed up accounts and how to run ads on them.
Friends! In today's article we will talk about a gem among all accounts, about a Mercedes in the world of softregs, about a product that was not needed a few years ago. The understanding that it was necessary gradually began to come to the heads of advertising specialists due to the complication of launching regular accounts, more and more trust was required for normal operation. This is where facebook warmed up softregs come in. But strictly speaking, these are of course not any softregs, but the most real manually made accounts, just like a real person.
Why are they so special? Take a look at their characteristics above, in contrast to simple accounts, where nothing is done, but advertising is simply launched immediately, for Facebook it will immediately be suspicious. But here, a person clearly came to a social network not to promote or sell something there, he came here to do all the usual things that other users do ... It seems, doesn't it? This is exactly what Facebook thinks, and when an advertisement is launched, the account has a lot of trust bugs, so facebook warmed up accounts are much better than any other unprepared accounts.
Details of the process.
Let's dwell a little more on the preparation process. We understand that it is not enough to like the feed and add a few friends. Therefore, we also create a fan page and fill it, as well as ensure that real users give it a positive rating. Together, these actions complement social activity, which ultimately leads to an increase in FB's trust in the user. You can be sure that if you buy Facebook warmed up softregs, your ad launch will go well.
We have considered only one of the types of accounts of this type, but there are others, prepared much more seriously, we will talk about them in more detail another time. In the meantime, you need to add that together, and you receive the goods and the photos that are posted on your account, this will allow you to pass the verification. Well, if suddenly you get a checkpoint where you need to receive SMS by number, then we can do that with you. You are insured from all sides! So hurry up to buy warmed up facebook softreg and take your advertising to the next level!
---