Buy [USD] [MANUAL PAY] TikTok PVA Ads account. EUROPE/Germany. Verified by E-Mail. Company info included.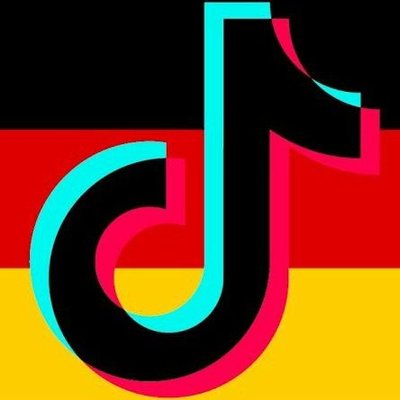 In stock 0 pcs
0.82 $
Description
Country: Germany

Registration method: Web version.
finger prints: Windows
Payment type: Prepayment
Account currency: USD WITHOUT VAT
Open countries: Austria, Belgium, Germany, Denmark, Egypt, Ireland, Spain, Italy, Korea, Republic, Netherlands, Norway, United Arab Emirates, Poland, Portugal, Saudi Arabia, United Kingdom, Turkey, France, Czech Republic, Switzerland, Sweden , Japan
Tiktok autoregion accounts for advertising with a verified email and phone number. Upon purchase, you receive data to fill out an advertising account.
All accounts are checked for validity.
Format:login||password||phone||company name||zip code||state||address||website||vat||serial company

---
An overview of the differences between TikTok advertising accounts.
Remember when the giants of the IT market were founded, such as Google, Facebook, Instagram and other services that conquered users all over the world? very, very long time ago. But what about tiktok, yesterday an unknown service, but today a giant that has overtaken the mastodons. You didn't think it would take off either, did you? However, the reality is that the internet becomes famous and falls into oblivion in a very short time.
The ad network in TikTok has just opened, and both large and small advertisers are already running there. Everyone who is tired of the endless difficulties with Facebook hopes to establish their advertising here, but everything is not so simple ... The simplest thing is to buy tiktok accounts, they are available in abundance and in any store. Buyers are confused by a new feature, this is the difference in accounts, which are divided into prepaid and postpaid accounts.
A detailed look at the payment systems for advertising in tiktok.
Let's figure it out. With postpayment, everything is more or less clear, the same as in FB. What about prepayment? You can buy a tik tok account with a prepayment only if you understand why you need it. We have several examples of their use, for example, for testing hypotheses, you need to check something, gave the buyer an account, replenished it with $ 20 and he calmly tests himself, here we exclude giving cards to strangers. You can sell accounts immediately with a balance for quick launch on any geo. This may be in demand, because getting the cards today is quite a challenge.

An important point that needs to be mentioned is related to the entrance to the advertising office. It is not difficult for a beginner to buy TikTok accounts, but it can be difficult to enter it for an hour. Everyone, out of habit, goes to the main tiktok and enters there, but the login and password do not fit. The logical conclusion is that the account is not valid and requires replacement, it is with such questions that they most often contact us for technical support. You need to enter the tiktok business.

The last thing I would like to discuss is the incredible desire to buy tik tok accounts with posting, back in fb in ancient times, posting was considered a good method of giving trust to an account. In tiktok, this is not the case, here there is no need for maintenance, largely due to the fact that millions of people enter advertising managers and start immediately running ads. Now, special attention should be paid not to accounts, you can rely entirely on us for this, but to the creatives and landing pages. Having formed a good combination of these three components, the profit will not be long in coming.

---