Buy [USD] [AUTOMATIC PAY] TikTok PVA Ads account. EUROPE/Germany. Verified by E-Mail. Company info included.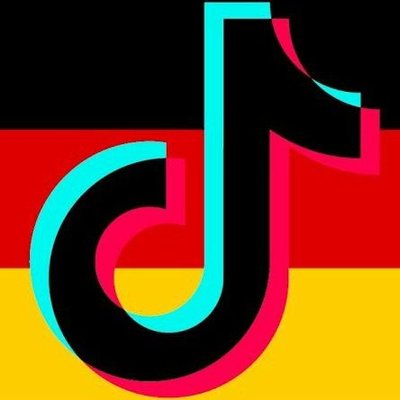 In stock 0 pcs
0.82 $
Description
Country: Germany
Registration method: Web version
Finger prints: Windows
Payment type: AUTOMATIC PAY
Account currency: USD WITHOUT VAT
Open countries: Austria, Belgium, Germany, Denmark, Egypt, Ireland, Spain, Italy, Korea, Republic, Netherlands, Norway, United Arab Emirates, Poland, Portugal, Saudi Arabia, United Kingdom, Turkey, France, Czech Republic, Switzerland, Sweden , Japan
Tiktok autoregion accounts for advertising with a verified email and phone number. Upon purchase, you receive data to fill out an advertising account.
All accounts are checked for validity.
Format:login||password||phone||company name||zip code||state||address||website||vat||serial company
---
What are the advantages of TikTok in work compared to FB.

Let's talk today about a new trend in popular culture and at the same time an application that exploded the market in 2019, about Tik Tok. Children love it for its simple, understandable and uncomplicated content, and those who are older love it for funny videos in an endless feed. But there are also those who hope to make money on tiktok, the audience of which is constantly growing, and many users have not yet had time to get tired of advertising in it, so the platform for promoting their products is very effective today.

To immerse yourself in the complex world of advertising, you need to either create or buy a tik tok account, and not a simple one, but an advertising one. In it we will create, manage and launch our advertising. There are also features here, as in any other advertising platforms, in tiktok, the offices are divided into two types, these are prepaid, that is, you need to replenish something like a deposit, from where you will then pay for advertising and postpaid, this is a classic model where the platform will write off from you money when you reach a certain cost threshold.


Which tiktok accounts to choose for advertising.

If you think about it, then for self-launching of advertising, it is better to buy an account in tik tok with postpay. This is the easiest and most convenient way, you have linked the card, and it will charge as much as you need. We have chosen the country for registration - Germany. This is the optimal geo for advertising in Europe, and besides, there is no VAT.

Moving on, we managed to buy a tik tok account and enter it. We also provide all the information about the company that can be specified in the advertising manager. This will increase the credibility of the social network. Login to the advertising manager is carried out at a separate address, different from the entrance to a simple account. In addition, we recommend that you use a proxy and a special browser to access multiple accounts from one PC.

The dollar currency in accounts is the most common for controlling expenses; many affiliate networks prefer to make payments in this currency. Therefore, we have taken care of convenience and cost savings when converting to other currencies. Where to buy cheap tik tok accounts? The average market value bites today, however, we keep some of the lowest prices on the market, not only for tiktok but also for other goods, because this is our main priority!
---