Buy [Base+ BM] Manually created, warmed up Facebook account. With BM, which created via Instagram. [Read description]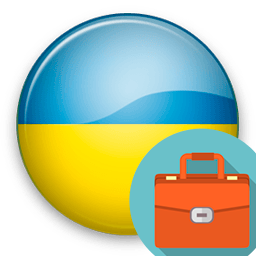 In stock 0 pcs
15.73 $
Description
Manually created warmed up account with BM50. Warming up for 7 days. Before registration, we warmed up cookies by visiting different sites.
- manual registration for physical sim;
- geo Ukraine;
- 7-day farming;
- 75+ friends;
- Gender Female;
- activity in the FB (chating, likes, games, reposts, videos, etc.);
- activity outside the FB (shops, platforms, services, etc.);
- mail and two-factor authentication;
- profile photo + profile cover + 4-5 photos and 5-7 posts;
- FP with filling, extended information and 50+ invitations;
- a pixel has been created; token (EAABs) + useragent included;
- cookies from all browser activity (not only from FB);
- policy are accepted;
- created native BM via Instagram with a limit of $ 50;
- hand-drawn pics for ZRD passing:
- we accept SMS in case of departure for check;
- the ability to transfer the session in the AEZAKMI browser.
Format:RAR archive with data. In the archive: cookies, a text file with access. Account photo.
User's feedback:
---
CONTACTS

Link to our telegram channel - https://t.me/npprteammfa
Link to technical support for warmed up accounts - https://t.me/nppr_mfa_support1
---
Benefits of BM on a manual warmed up account.


In our articles, we have already examined 2 types of warmed up accounts, today we are considering the third and last type, which is softregs facebook warmed up accounts with bm. It is special and stands apart because there is even more room to maneuver and the ability to implement your launching approaches. It's all about the presence of a business manager on these accounts. And this means that it is possible, using the exclusive trust of these types of accounts, to link other advertising offices there or to convene new ones inside the BM.
Let's start, perhaps, with the method of creating BM. We do this via Instagram, you get a business manager familiar to you with its usual functionality. The method of its creation does not affect anything, in general, it was possible to create it both via what's up and in the usual way, but we chose this. We think it lends even more trust, although we are not 100% sure about it. UA facebook warmed up accounts with bm are the last number in our lineup, and they are the most elaborate of all.
A brief description of the account warm-up process.
It's hard to imagine managing any ad on FB without using BM. Even if you have already run ads on your account and have worked it out, try to create a new BM, if you succeed, try again and so until it stops working. Although we do not warm them up after creation, all the same, the trust of the parent account is transferred to them, and I remind you that we not only fill out the profile and put thumbs up in the feed, but also initiate correspondence, add dozens of friends and invite them to like our fan page ... The whole range of such events allows you to buy a facebook warmed up account with bm and be sure of a long and effective work on it.
After the deal is completed, the work with you does not end. We are in touch almost around the clock and will help you in any situation. Departure to checkpoint? No problems. Click on facebook to get the code, and we will accept it on our side and give it to you so that you can continue working. If you are buying softregs warmed up facebook with bm, you are purchasing a reliable product with long-term support.
---