Buy [PRO] Manually created, warmed up Facebook account. Reinstated. [Read description]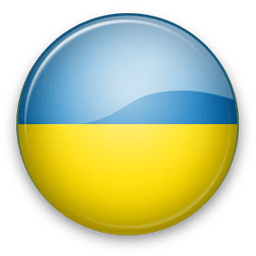 In stock 0 pcs
15.00 $
Description
Manually created warmed up account. Warming up for 7 days. Before registration, we warmed up cookies by visiting different sites.
- ZRD account passed;
- manual registration for physical sim;
- geo Ukraine;
- 7-day farming;
- 75+ friends;
- Gender Female;
- activity in the FB (chating, likes, games, reposts, videos, etc.);
- activity outside the FB (shops, platforms, services, etc.);
- mail and two-factor authentication;
- profile photo + profile cover + 4-5 photos and 5-7 posts;
- FP with filling, extended information and 50+ invitations;
- a pixel has been created; token (EAABs) + useragent included;
- cookies from all browser activity (not only from FB);
- on all accounts passed the RPM, adopted the policy;
- created native BM via Instagram with a limit of $ 50;
- hand-drawn pics for ZRD passing:
- we accept SMS in case of departure for check;
- the ability to transfer the session in the AEZAKMI browser.
Format:RAR archive with data. In the archive: cookies, a text file with access. Account photo.
---
CONTACTS
Link to our telegram channel - https://t.me/npprteammfa
Link to technical support for warmed up accounts - https://t.me/nppr_mfa_support1
---
How to choose accounts for work. Facebook manually created warmed up reinstated accounts.
So we got to the pearl among any new accounts, buying them you will forget about the current problems and Facebook for you will be like at the beginning of 2020, when you could just buy an account to enter it and start advertising without dancing with a tambourine. Today, you can start immediately only by buying a facebook warmed up account, in other cases, the launch can take a day, in short, time is money. This is a kind of savings, only it is postponed for the future, spend a little more now, win in the future.
There are no secrets here, we just do everything ourselves, for you, send the necessary information and wait for a response from FB. Sometimes you have to wait up to 3 days for you to be able to run ads right away. Is all the gimmick with submitting a form worth the difference in price between ready-made accounts and those where FB can still surprise you. Many will say that it is best of all - Facebook warmed up reinstated softregs, and they will be right.
Although we are in solidarity with the latter, we strive to satisfy all demand by making both accounts. All accounts go through the same warning up process, with slight differences, of course, so that the method does not stop working. And then his majesty enters the case, which decides whether the Ukrainian facebook accounts will be phased out or not.
Acquaintance with technical support for warmed up accounts.
We have established a separate support that only supervises manually warmed up accounts and answers only questions about them. They advise before buying and give advice on how to work with accounts. They can also help you with the SMS code, if you need one in the process. Study all the characteristics of accounts before launching, you may need to slightly rebuild your style based on them. For example, you can log in by login and password, for this two-factor authentication is enabled, and backup codes are included. And if you use aezakmi browser, then we can send you a profile with an account directly to your login in the antidetect. This greatly simplifies your work and reduces some risks. We've taken care of the widest possible use of these accounts, you just need to figure out how to use them.
---