Buy [50$] Softreg PVA Facebook Facebook Account. Profile picture + Mail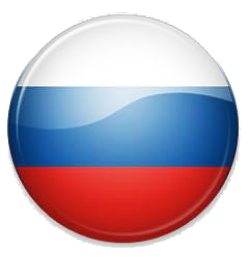 In stock 0 pcs
0.66 $
Description
Softreg PVA Facebook Account with avatars (some may be without avatars). Hold from 1 to 30 days. Confirmed by mail and phone number (access only to mail), made on the mob proxy, the accounts have: Date of Birth, User-Agent. It requires some warm up.

Registration method: Web version, mobile version.
Finger prints: Mac OS
Cities of IP addresses during registration: Megafon Moscow / St. Petersburg / Ural (Chelyabinsk, Surgut, Yekaterinburg).
All accounts are checked for validity.
Format:account login:account password|date of birth|mail_name:mail password|-|User-Agent|-|-|cookie_facebook

---
Basic facebook softregs, their use and benefits.
Softreg PVA facebook accounts are the most accessible and widespread type of profiles on Mark Zuckerberg's social network today. They are suitable literally for any tasks that require an active profile in the FB. Because most of our buyers are engaged in advertising, then we will focus on this direction in working with accounts. These accounts are suitable for advertising, however, you need to prepare them a little, or, as the affiliates say with the guard, "warm up". We pledged the maximum possible trust during registration: we confirmed it by mail and phone number, gave a hold(up to 30 days), and used high-quality mobile proxies from a megaphone(mobile operator) for registration. According to our buyers, these are the best Russian facebook accounts.
To buy a facebook account, but not to get into a mess, today is not an easy task. We recommend that you pay attention to the advantages already described, as well as monitor the presence of an avatar, mail in the kit, cookies, user agent and date of birth. Such a set immediately produces high-quality accounts. Note that we already have it all! Authors facebook, they are called only in slang, in fact, these are ordinary accounts with the same level of trust that any average Russian user who registers a new page for himself receives.
Basic principles of working with accounts.
Do not purchase facebook accounts in unverified stores where support contacts are not listed or only one product is posted. In our store, we are always ready to solve any issue in the online chat in telegrams. In order to avoid problems when working with accounts, check them by id immediately after purchase, this method will make it clear whether the account is working even before entering it. Detailed instructions for mass verification are posted in our store, and are suitable for any profile.
It's easy to buy Facebook softregs, it's hard to run ad on it! Have you already heard similar statements? Let us disagree with him. It is not necessary to warm up them for a long time and persistently to run advertising directly from the account, it is quite possible to use them as donors of ads managers with subsequent linking to the BM. Many of the buyers take this very approach. So launches are much cheaper.
---