Buy [50$] Selfreg Facebook Ukraine. Prepare for 7 days. BM + NEW FP + Mail + Ава + Token + Cookies + User-Agent [Read Description]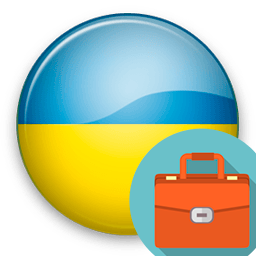 In stock 67 pcs
6.20 $
Description
Facebook self-regs are registered to the mail, through a physical device. Mobile proxies of UA were used for registration. Account preparation includes creating a BM and confirming it by mail, creating a ads manager in BM, as well as FP. The profile is completely filled with unique photos. The mail is attached (NOT INCLUDED). Accounts are suitable for both manual launch and autoloads (there is a token). Limit 25-50$. Suitable for primeval.
Account preparation steps:
- An account is created with confirmation by mail on a real mobile device. After that, before being transferred to the antidetect, a small rest is done.

- Preparation includes 5-7 sessions over 5-7 days, for a period of 2 hours

- Organization of live user activity in accounts. This includes daily visits to FB, viewing news, thematic groups and reactions to publications. Activity is aimed at securing certain interests for the account and forming a trust due to this. It is done partly by hand, partly by software. Accounts are not "refarmed"

- Profile is complete. Including city, work, hobbies, marital status, etc.

- Creation of the New exoirience Fan page and BM is inscribed in the user activity.

- Throughout the preparation, scrolling a feed, liking, as well as joining groups is carried out.

- In addition to activity inside the FB, farming is carried out outside it. This includes site visits. Only resources with the FB pixel are visited. Some resources require authorization.

- On the last day of preparation, the advertising account is checked again, a token is received and the policy is accepted.

Recommendations: It is recommended that you log into your account and scroll for a few minutes before linking to auto-start systems.
Check your accounts before first logging in. The working state of accounts is checked by its id (https://www.facebook.com/ID) Example https://www.facebook.com/10004275343115 or by checker https://checkaccs.nppr.team/

After logging into your account, no changes are made. All accounts are verified in this way before listing for sale!
- Login
- Password

- Birthday

- Link to Facebook profile
- FP and BM
- User Agent

- Act (ads id)

- Token EAAB

- Cookies
Format: id|acc_mail:passfb|mail:passmail|день_рождения|фио|user-agent|token_EAAB|Cookies
---