Buy [50$] PVA Softreg Facebook Ukraine account. Aged 10 days. Create via SMS. 2BM + 2FA + FP+ Mail + Ава + Cookies + User-Agent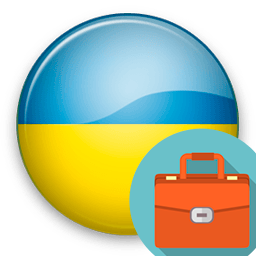 In stock 0 pcs
4.2000 $
Description
Accounts are registered from Ukrainian mobile proxies (Kyiv). The avatar is uploaded, as well as additional photos. Registration was made by SMS. The number has not been deleted. Names in Ukrainian. Consciously 2 BM and FP. After all operations performed otlezhka 10 days.
Account preparation steps:
- For registration, a PC with mobile proxies of Ukraine is used. At the same stage, the basic filling of the profile and the addition of a photo were performed.

- As part of the preparation, additional photos were uploaded to the profile, as well as posting a publication to the personal news feed, to demonstrate the initial user activity on the account.

- Recommended friends are added if Facebook suggested them. The account can either have friends or not.

- After organizing the basic activity, an FP is created to orient the account for subsequent advertising activities. One or more posts are recognized as a measure of page warm-up.

- The subsequent creation and confirmation by mail of 2 BM further strengthens the future advertising focus of the account. 2 Ads managers are created in BM.

- After the creation of the BM, a short pause is made in the work to identify deliberately unsuccessful accounts. After filtering accounts at this stage, two-factor authentication is enabled.

- After all the actions performed, at least 10 days pass before the last check of all advertising tools of the accounts is carried out, as well as the token and cookies are extracted.

Accounts went through a long preparation with the creation of the necessary advertising tools and the organization of basic user activity. The account often contains ads and friends. And some of them may have higher daily spend limits!

Recommendations: It is recommended that you log into your account and scroll for a few minutes before linking to auto-start systems.
Check your accounts before first logging in. The working state of accounts is checked by its id (https://www.facebook.com/ID) Example https://www.facebook.com/10004275343115 or by checker https://checkaccs.nppr.team/

After logging into your account, no changes are made. All accounts are verified in this way before listing for sale!
Two-factor authentication enabled. Comes with 5 2FA codes. There is also a key for generating codes through http://2fa.live/ or adding an account to Google Authenticator or equivalents.

- Password

- Birthday

- Link to Facebook profile

- User Agent

- Act (ads id)

- Cookies

Format: Login: Password|Facebook Link| Mail |Act |Cookies| User Agent| Date of Birth
---