Buy [50$] Selfreg PVA Facebook Ukraine Account. Registered via SMS. Autofarmed for 21 days. Have ad in the feed + ~300 friends + BM + FP + Foto for selfie + mail + Token + Cookies + User-Agent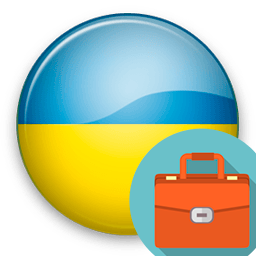 In stock 0 pcs
3.5000 $
Description
Ukrainian selfregs are registered through SMS confirmation. Registration is carried out with UA ip. Through mobile proxies. All account processing and farming is carried out exclusively from high-quality mobile proxies of Ukraine from our own farm. Accounts completed 21 days of provisioning.
Account preparation steps.
- After registration, the account undergoes a small check-in before further work. At the same stage, the account is confirmed by mail (NO ACCESS) and the profile is filled out.

- Performed 10 to 13 farming sessions. For a period of 21 days, from 10 logins to the account, within the framework of this activity, voluminous user activity is carried out, not only liking, following and commenting, but also conducting dialogues with other users, adding friends, watching video feeds, playing games and others

- Several random actions are also included in the activity. Such as: updating information about yourself on facebook, adding unique photos, liking and / or posting to the news feed.

- The creation of the FP is planned as a farming stage, orienting the account to further work with advertising. As a rule, more than one page is created on accounts. Pages can have followers.

- BM Created as part of the pharming stages, to orient the account for further work with advertising. Confirmed by mail, advertising account created. BM has a rest period of at least 14 days.

- At the same time, activities outside facebook are organized. As part of the preparation of accounts, a portrait of the user's interests is formed. This includes visiting sites, portals and services, as well as authorization on some of them, to secure interests for the account.

- At the final stage, the advertising account is checked, cookies and a token are obtained.

The whole complex of events allows you to get a facebook account that is practically indistinguishable from a live user. Selfie photo included.

- Account is registered by SMS;
- Mobile proxies are used, (1 account - 1 IP)

- Registration to a phone number (not included);

- Confirmed by mail (not included);

- Account country - Ukraine, Currency - Dollar (You can put the hryvnia);

- Token EAAB

- Cookies

-User-Agent

Format: Log / Pass / Date of registration/ ID / Cookies / Тoken EAAB / User Agent / Selfie photo
---