Buy [50$] PVA SelfregFacebook. Reinstated. Create via SMS. Aged 5 month. Auto-farmend fo 10-12 days. FP + Profile picture + Mail + Token + Cookies + User-Agent + Act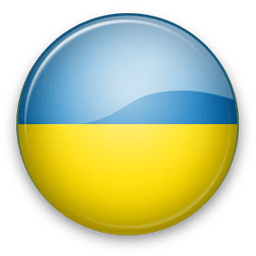 In stock 9 pcs
9.0000 $
Description
Attention! Accounts can be Russian. If the account is defined as Russian, transfer it to the king, after that it will be possible to run ads. THERE IS NO REPLACEMENT IN THIS CASE! INFO ABOUT PASSED RESTRICTIONS MAY DISAPPEARED BECAUSE OF TIME

Accounts were created from Ukrainian mobile ip (Kyiv) through software about 4-5 months ago. Avatar uploaded. Registration was done via SMS. Mail NOT included. Created by FP. Accounts are subjected to long-term detention, as well as retraining with the passed ZRD
Account preparation steps
- Accounts were created manually with confirmation via SMS around February/March 2022.

- There has been a long stay until now, before the start of processing accounts.

- The accounts have been subjected to a 10-12 day warm-up and preparation aimed at increasing facebook's credibility. This includes 10-12 farming sessions corresponding to the average time spent by a new social network user. As a pharming strategy, minimal activity and interaction with content was chosen, but for a long period of up to 12 days.

- At the first stage, additional photos are added to the accounts and careful interaction with the content is carried out through likes.

- After the first stages of user activity, the account is familiarized with advertising tools and the ZRD is called according to its own scheme. Then a ban pass is initiated, after which farming continues.

- Parallel to this, there is activity outside of facebook. The main efforts are aimed at preparing an account by external farming. This includes surfing various sites that exchange information with FB, as well as authorization on some of them. This approach allows you not to over-farm accounts.

- At the final stages, the FP is created. Which additionally orients the account to work with advertising.

- At the last stage, all advertising tools of the account are checked, the token and cookies are retrieved.

As a result of the preparation, accounts with a passed ban and little activity are learned. Suitable as kings.

Recommendations: It is recommended that you log into your account and scroll for a few minutes before linking to auto-start systems. If accounts are russia, share it to "King" and you can start ad.

Check your accounts before first logging in. The working state of accounts is checked by its id (https://www.facebook.com/ID) Example https://www.facebook.com/10004275343115 or by checker https://checkaccs.nppr.team/

After logging into your account, no changes are made. All accounts are verified in this way before listing for sale!
- ZRD account passed;

- Login (aka phone number) from which registration took place (SMS +)
- Password

- Name and Surname (in Cyrillic)

- Birthday

- Link to Facebook profile

- User Agent

- Token EAAB

- Cookies
Format: login FB;pass FB;linkfb;Token;UserAGent;cookie
---