Buy [50$] PVA Softreg Facebook. Reinstated. Create via SMS. Aged 1 month. FP + 2FA + Profile picture + Mail + Token + Cookies + User-Agent + Act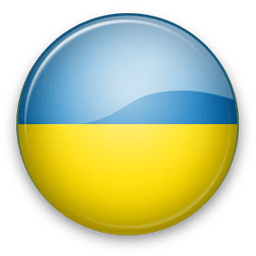 In stock 0 pcs
13.0000 $
Description
Accounts are registered from Ukrainian mobile ip (Kyiv) through software. Avatar uploaded. Registration is done by SMS. Mail included. Created FP.
Account preparation steps
- Accounts are created by software with confirmation via SMS.

- The deposit is made 1 month after registration, before the preparation of accounts.

- Additional photos are added to accounts, and mail is also confirmed.

- ZRD is called on accounts and then it is passed.

- In parallel with this, activity is carried out in the entertainment part of the FB.

- An FP is created and an avatar is uploaded.

- At the final stage, all advertising tools of the account are checked, the token and cookies are retrieved.

As a result of the preparation, accounts with a passed ban and little activity are learned. Suitable as kings.

Recommendations: It is recommended that you log into your account and scroll for a few minutes before linking to auto-start systems.

Check your accounts before first logging in. The working state of accounts is checked by its id (https://www.facebook.com/ID) Example https://www.facebook.com/10004275343115 or by checker https://checkaccs.nppr.team/

After logging into your account, no changes are made. All accounts are verified in this way before listing for sale!
Two-factor authentication enabled(MAY NOT ENABLED). 2 FA codes included. Also included a key to get new codes via site 2fa.live or Google authenticator. If you log in with a username-password, Facebook will ask for a 6-digit secret code. To generate codes, use site 2fa.live or Google authenticator mobile application or the https://chrome.google.com/webstore/detail/authenticator/bhghoamapcdpbohphigoooaddinpkbai extension. For ISSUER text anything, and SECRET included, it looks like 8 groups of 4 characters each.
- ZRD account passed;

- Login (aka phone number) from which registration took place (SMS +)
- Password

- Name and Surname (in Cyrillic)

- Birthday

- Link to Facebook profile

- User Agent

- Token EAAB

- Cookies
Format: login FB;pass FB;linkfb;Token;UserAGent;cookie
---