Buy [50$] Selfreg PVA Facebook Ukraine Account. Registered via SMS. Warmed up for 10 days. BM + 2FA + FP + Avatar + Mail + Token + Cookies + User-Agent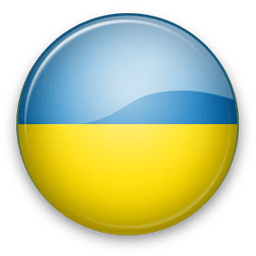 In stock 10 pcs
6.8000 $
Description
Facebook accounts from Ukraine. Created on high-quality mobile proxies, female profile, names in Cyrillic. Friends added. A deep 10-day account preparation has been completed.
Account preparation steps:
- Account registration is carried out on a clean, specially prepared NOX emulator. Then the account is transferred to an anti-detect profile, which is pre-warmed up through cookie farming. At the same stage, the profile is filled out and the primary interaction with the content, as well as with the basic functionality of the social network.

- The main stage of preparation is a multi-level, deep imitation of user activity. Soda includes several areas in which work is being done in the account. 1. Interaction with content. 2. Interaction with other users. 3. Interaction with advertising tools. 4. Work on external farming.

- At the stage of interaction with content, the main operations are: scrolling, liking, posting, reposting, commenting. This stage also includes watching videos and playing games.

- Interaction with other users includes correspondence and adding new friends, the number of which can reach up to 150 on some accounts.

- A separate and very important stage is the interaction with advertising tools. This includes creating a FP, as well as its separate farming with inviting friends and posting. BM Also created.

- A separate and important part of preparing accounts is activity outside of facebook, this includes visiting, as well as authorization and registration on various sites, portals and services.

- Throughout the preparation, selective clicks on ads were performed to consolidate the emerging interests of accounts.

- At the last stage, all the advertising tools of the accounts are checked again, and the token and cookies are also extracted.

Based on the results of the 10-day preparation, the accounts look and work like the accounts of real users. Accounts have friends and activity, as well as accounts focused on further advertising activities. You can receive SMS on accounts through support.

Check your accounts before first logging in. The working state of accounts is checked by its id (https://www.facebook.com/ID) Example https://www.facebook.com/10004275343115 or by checker https://checkaccs.nppr.team/

After logging into your account, no changes are made. All accounts are verified in this way before listing for sale!
Two-factor authentication enabled. The set contains 2 2FA codes. There is a key to get new codes via http://2fa.live/

NOX - SMS registration.

GEO - Ukraine.

Includes Mail.

Includes Token EAAB.

Includes UserAgent.

Included JSON Cookie.
Format: login|pass|mail|mail_pass| link|cookies|2FA
---