Buy [50$] Softregs Facebook SMS+. Ukraine. Reinstated. Basic preparation. 2 BM + FP + 2FA + Profile picture + Token EAAB + Cookies + User-Agent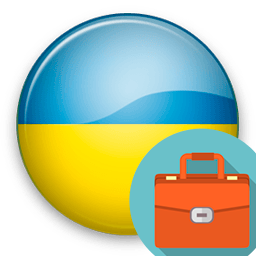 In stock 0 pcs
5.0000 $
Description
Accounts were created through a physical Android phone using Ukrainian mobile proxies. Basic training was carried out. Created 2 BM, new FP, completed profile. Gender female, names in Cyrillic.
Account preparation steps.

- Accounts are created on a carefully prepared clean Andriod mobile device. Only high-quality and private mobile proxies from Ukrainian mobile operators (Lviv City.) are used. Registration is made through SMS confirmations, followed by unlinking the number from the account.

- Immediately after registering an account, even before filling and any preparation, a ban on advertising activities is initiated. Ad features are being unblocked.

- As soon as the account is restored, the basic user activity in the account is organized. Which begins with filling it out, linking mail, uploading a photo, activating 2FA, etc.

- The next stage of farming is activity on facebook and interaction with content. This includes visiting communities, and selectively joining 2-3 of them, commenting, reposting and following. The feed and video feed are scrolled with selective video viewing.

- After completing all the stages of preparation, within the same session, two business managers from the Republic of Kazakhstan are created in order to orient the accounts for further work with advertising. Bm are confirmed to their private mail, which also comes with accounts.

- An additional stage of preparation is the creation of a FP with its subsequent filling. Cross-posting with a personal feed is also performed.

- Several friends are being added to pin user activity on the account.

- At the final stage, all the advertising tools of the account are checked again, their screenshots are taken, the token and cookies are extracted.

As a result of the work, accounts are prepared in a basic way, which are suitable both for further independent additional farming and for launching advertising due to the presence of all the necessary tools. The total age of accounts is up to 7 days.
Check your accounts right after buying! The working state of accounts is checked by its id (https://www.facebook.com/ID) Example https://www.facebook.com/10004275343115 or by checker https://checkaccs.nppr.team/ After logging into your account, no changes are made. All accounts are verified in this way before listing for sale!
Two-factor authentication enabled on accounts. Every account includes 5 2FA codes and 2FA SECRET. Every account also includes 2FA SECRET to generate new keys via http://2fa.live/ or adding an account to Google Authenticator or analogs.
- ZRD PASSED
- The account is registered via SMS, on OS Windows;
- Registration to a phone number (not included);
- Token EAAB

- Cookies
- User-Agent
FORMAT: login|password|name|surname|URL|birthday|token|user-agent|cookies|2FA коды
---